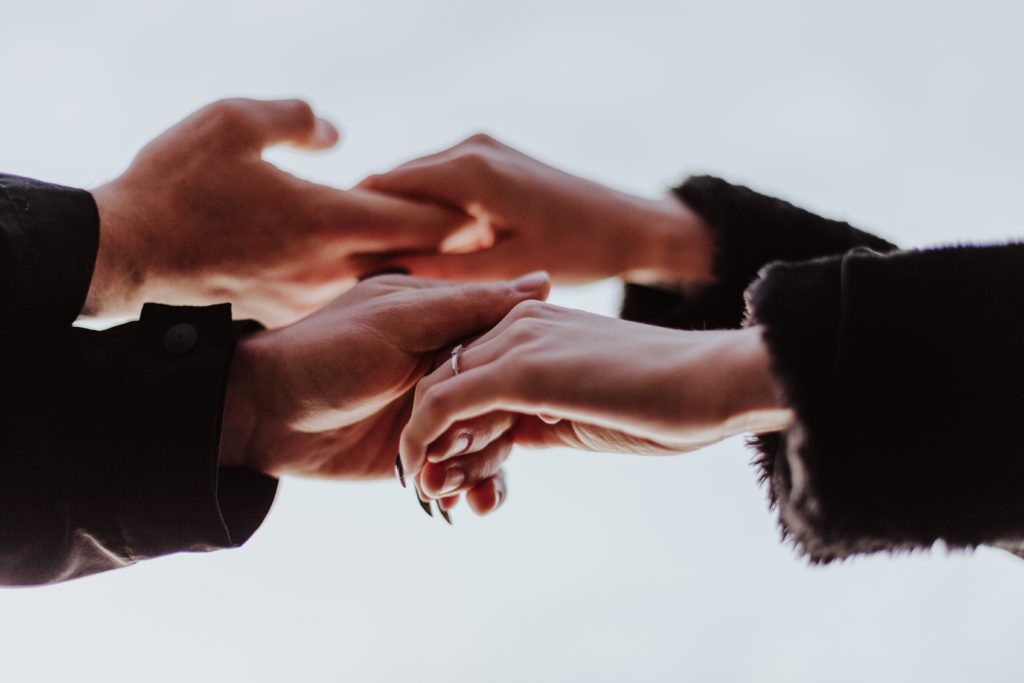 Photo by Priscilla Du Preez on Unsplash
By Gemma Costello
Summer's here and the living is easy…. so, the lyrics of the slow-rhythmic song, made famous by Ella Fitzgerald, goes. Is the living easy for you right now? When the sun shines, it has a powerful effect on our mood, uplifting our spirits and making us feel more positive and brighter about the future. If it is raining cats and dogs, like it is today, it is a little bit more challenging to say the least!
Your Top Twenty
One of the secrets to staying positive amidst the turmoil of life, is to cultivate resilience. You can do this by building your own toolbox of inner resources to help you maintain your health and well-being. Why not start by making a list of your twenty favourite things to do? These could be as simple as reading a magazine with a nice cup of tea/coffee while listening to your favourite music or as elaborate as throwing a dinner party for a group of friends (when the restrictions permit) and planning the menu for the night. You might enjoy walking in the park or going for a run beside the sea.
You might get a kick out of playing the guitar and composing your own songs. Or you might relish the prospect of watching a movie with your best friend and discussing it afterwards over a drink or two. Whatever is on your list of favourite things to do, leading thinkers recommend that you try to do at least one of them once a day. The idea is to give you something to look forward to every day. Planning your 'treat' in advance can heighten the enjoyment.
Learning experiences
It can be fun to do things on our own, to explore new learning experiences and develop new skills. However, nothing beats human interaction – even if with the current restrictions, a lot of our contact with others is still online. Today I did a fantastic Travel Fiction workshop online facilitated by Christina Collins who is the Roaming Writer in Residence with the Irish Writers Centre. The workshop was excellent and the discussion amongst the group members was lively and supportive of each other's writing.
I didn't know any of the people who did the workshop before I logged on to the workshop on Zoom, however we very quickly established a bond and that simple human contact today was the highlight of my day! What online experiences can you participate in that will boost your toolbox of inner resources? Do you have any old hobbies you could resurrect with an online course/workshop? Have you thought about acquiring a new skill that will help you to progress in your career?
Human contact
Some of the best Zoom meetings I have had over the last three months, have been with family and friends.  I have shared fun 'Virtual Drinks' with friends, online quizzes with family and fellow Toastmasters, cosy family group chats on Zoom and stimulating discussions at the online Vox Populi Book Club. We have even managed to play the board game 'Cranium' with family online – which was a hilarious experience and one of the best laughs I've had in a long time! While not a total substitute for face-to-face contact, these online experiences have gone a long way towards alleviating the feelings of isolation I might otherwise have felt from my loved ones and were incredibly life-affirming.
My family is scattered all over the world. Our online family chats have been a wonderful way of connecting all of us. I would hope that we could continue to have a group family chat online every month or so, even when the restrictions have been completely lifted. Screen time with loved ones has been a powerful reminder that even though we are separated by geographical location, we are still very much connected and knowing this is a great feeling. Family group chats are definitely going into my toolbox of inner resources for the foreseeable future.
Looking to the future
As the restrictions begin to be lifted, ask yourself; are there any positives I can take from the last number of months to bring with me into the future? Perhaps your concern for others has prompted you to contact friends or family members you may not have been in such regular contact with until now? Perhaps you have supported a loved one who was struggling during this time or perhaps a loved one has supported you. How are you going to continue to reinforce these bonds, these human connections, going forward?
Have you developed any new habits as a result of Lockdown? Are you exercising more/cooking wholesome meals for yourself more? Can you see a way that you can continue these positive habits into the future when things return to 'normal?'  What changes do you need to make to your life to accommodate these new habits on a permanent basis?
Now is a time for reflection, to take stock. We are halfway there, we have a bit more to go, but if we seek out the positives in our current situation and build on them, we can quite possibly build a brighter future for ourselves and the people who matter most.
Building Resilience Through Human Connection