By Gemma Costello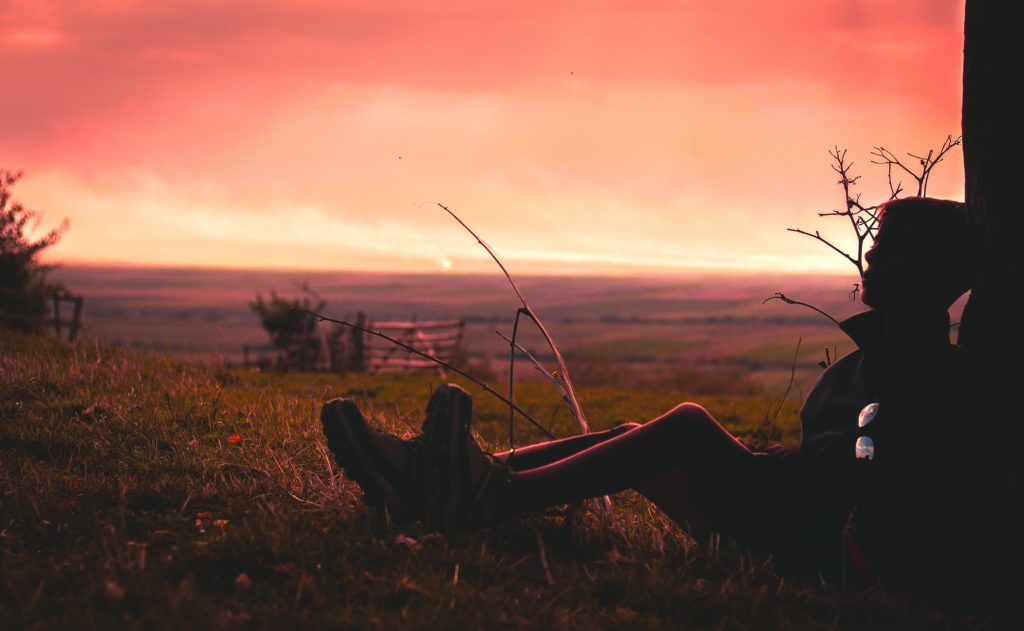 Summer is in the air and with the onset of Summer comes a new sense of purpose and hope! The weather has begun to pick up. We've actually had a few days when it's been warm enough to sit outside and read a book with a cup of tea (or something stronger!) The leaves have unfurled from the trees again and the birds are singing their hearts out! There is a renewed sense of energy in nature and vibrancy which can lend us a feeling of energy of our own.
Feng shui in your home
I mentioned in my previous blog post that now might be a good time to study Marie Kondo, author of the 'Magic Art of Tidying' and 'Spark Joy' and learn now to declutter your home or living space. If you're interested, you could even do some research into Feng Shui and study how positioning the furniture in various places around a room and using plants and water features can 'rebalance' the energy in your home.
Set some goals
Summer makes me think of new life and fresh beginnings. If you have some free time, why not sit down with your laptop or a good old-fashioned pen and paper and set some short-term goals for yourself for the next two months. These could be anything from starting your first novel, to learning a new language, to doing an online gym/Pilates/yoga class every week for the next eight weeks.
Having a project on the go, can be a useful distraction at times like this – but it can also be an extremely valuable investment of your time and energy. Imagine if, after eight weeks, you have written the first ten chapters of that novel you'd always wanted to write, mastered conversational French or other language of your choice, or managed to get yourself fit and in shape by working out online for eight weeks. Wouldn't that be an amazing achievement?
Forming 'successful' habits
Sometimes all it takes to achieve a goal is to set a habit and stick to it. Check out this fantastic podcast from Dr Rangan Chatterjee on how to set new habits that really stick– it is just the kind of thing to get you motivated about starting a regular exercise routine or learning a new skill. In the podcast Professor B.J. Fogg explains how behavioural psychology is more important in establishing a new habit than repetition of the habit for 21 days until the habit sticks.
Professor Fogg reveals that for a habit to be successful, you first have to establish your motivation, then set yourself a goal that has a reasonable chance of success (your goal should be readily achievable as the feeling of success you experience from achieving is what will motivate you to repeat the habit). Finally, to make the habit 'stick' you have 'pair' the habit with an existing activity that you are already doing daily. Professor Fogg shares many great insights into establishing successful habits and the podcast is well worth listening to for his useful tips!
Plant based recipes!
One of the habits we've established over the last number of months while working from home, is planning and cooking delicious plant-based recipes at home. Part of the fun is in finding new recipes. Sometimes they work out (Dale Pinnock's Black Bean chilli is to die for!) and sometimes they don't (I tried a vegan macaroni and cashew nut cheese – not such a success ).I've been listening to some  enjoyable Foodie podcasts over the last while. Deliciously Ella do a really good podcast on health and well- being topics, nutrition, brain health and more. You can sign up for their newsletter on their website and they will email you some great recipes. You can sample some of their recipes here.
Achieving 'Flow State'
I have always been interested in psychology and one of the goals I set for myself when the Lockdown kicked in was to take some time out to study the subject in more detail.  So, when a good friend told me about an upcoming psychology course online from Psychologist Shane Martin, I seized the opportunity to dive right in. Shane's course has been a wonderful experience with sessions on stress management, resilience, flow states, compassion, gratitude and more. Shane delivers the course in a warm and engaging manner, with lots of humour and personal anecdotes for good measure. The principles of psychology which Shane teaches are beneficial both for healthcare workers and for ordinary 'civilians' like me. I have learnt a lot from the course and have really enjoyed it. You can learn more about Shane Martin's work here.
I particularly enjoyed the session Shane did on 'Flow states', these are states of optimal experience where you are so absorbed in the task you are dealing with that you forget the passage of time and are completely caught up in what you are doing to the exclusion of everything else. In order to achieve a flow state, you need to set goals, which is why they can often happen at work and are sometimes harder to achieve in leisure time. Watching television rarely generates a flow state, but cooking a nice meal, or playing a musical instrument can, because these are more structured activities. The concept of 'Flow States' originated with Mihaly Csikszentmihalyi  and he wrote about his ideas on flow in his book 'Finding Flow' . I have actually downloaded the book and it is on my reading list as I am fascinated by the subject! What's on your reading list for the next couple of weeks?
As I'm writing this, I'm sitting here looking out the patio window at the most gorgeous sunset. The sun is sinking, and the clouds are infused with delicate pinks and golds. The birds are serenading me even as the twilight falls. I feel incredibly grateful for the beauty of nature which has the power to uplift and inspire each of us in so many ways. We may be in lockdown, but our hearts and minds will always be free 😊