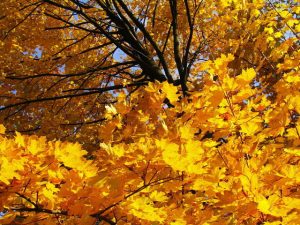 It's that time of year again. The hay is saved, the leaves are getting nervous, hurricanes are bearing down on the Caribbean, <insert your own autumnal clichés here> , and Vox Populi is kicking off again for the 2017/18 season. Back in Oil Can Harrys again; the same but different. We are no longer occupying the upstairs room but instead are in the rather cosy Library down the back. (It's even got real books). You could, in fact, say that we are renascent. What does that mean, and why are you using such fancy words I hear you say? Well, "renascent" was the word of the day, supplied by our Grammarian Kieran, and it means reborn, rejuvenated. See, we do learn something at these meetings.
As Toast Master for the evening, I looked down from my lofty position and watched as the room began to fill. Like first day back at school, those assembled excitedly shared their summer stories. Festivals, buckets and spades, a loss here, a minor victory there, it wasn't a bad summer sure. Some new faces in the crowd, anxiously starting out on a new journey – or maybe it was just a toss-up between a pottery course and us? Well I thought, I better bang my standard-issue gavel on the table and bring this rabble to order and get this show on the road.
Bo, our Topics Master for the evening got the proceedings rolling. The attendees were challenged with ethical dilemmas such as, who you would save if your mother and wife were both drowning and you could only choose one to rescue. Conor – naively sitting in the front – was called to solve this particular situation. He manfully resisted the temptation to shout "Neither!", for a cheap laugh, and then sit down, I thought to myself. Prevaricating as deftly as a politician with a brown envelope in his inside pocket he finally settled on an answer. "Who did he choose?" you implore. Sorry, what happens in Harrys stays in Harrys. Mind you, with this loose lipped crowd you'll probably hear at some stage.
Kieran was next in the firing line, as Bo asked him to put himself in Kim Jong Uns shoes. His eyes misted over and he spoke for a while as if those shoes would fit quite comfortably, before checking himself. Too comfortably, I thought. Better watch him. Could be President material.
There was also some fine contributions from the guests, not least from Lisa who fondly recalled some advice she once received –  "No one gives a feck about you". Indeed, it transported me back to my own youth when, as a gawky teenager trying to make myself presentable for a school disco, the parental contribution was "Shure who's going to be lookin` at you". You're in the right place Lisa, you're in the right place.
The topics session was over all too quick. After a short break we were ready for the speeches. Ana Maria arrived. About time, I thought to myself, you're giving a speech. "El trafico es loco out there", she breathlessly declared. (I like to secretly translate here sentences back to Spanish in my head, out of pure devilment). "There's a race or something on the quays and the Guardia Civil are stopping everyone". Then I noticed that Merrilyn was missing. Where's my evaluator? She was the replacement for Tomas who cried off this morning due to an outbreak of the plague, or some such. A quick check of gmail confirms the worst. Stuck in el trafico! This can't be happening! John the General Evaluator leaned back on his chair and suggested Deirdre might do it, nonchalantly pointing in her direction with just a flick of his eyes. (I must try that sometime I think to myself). He's right of course. She's just back from the Electric Picnic and her defences will be too low to refuse. She accepted. Phew, crisis averted.
So on to the speeches. Karoline opens with her CC6, a heart-warming tale of a lifelong friendship. The audience smile warmly as Karoline paints a picture of a cute curly headed 5 year old meeting a similarly cute 3 year old, as they roam unattended through their rural housing estate. Ireland was better back then, the audience think. A simpler time. No helicopter parenting there. Though I'm sure some may have wondered if it was too late to call Social Services. Nevertheless, it was another great speech from Karoline. And I must watch the movie Beaches to get a full appreciation of it.
Next up was Ana Maria, now fully recovered and composed after her cross town dash. With her speech entitled "Venice" she told us of an amazing city that she discovered during her summer holidays. We heard of a city with no cars and no bikes. Where everyone travelled by boat. (Is Venice just Spanish for Houston I think to myself?). Even the fire brigade and police travelled by boat! A city that was built on swamps and man-made islands. Ah, Ana Maria, what a fantastic imagination you have. Surely such a magical city could not be real. The audience humoured her with generous applause before slyly fact-checking on google.
Finally Fiona took to the floor with a tale of her lifelong struggle for perfection. From challenging her 98% exam results to questioning her mother's cooking standards from a tender age, she took us on a journey that included renowned and esteemed and published academics, whose names unfortunately escape me. It was a barn-storming performance as she worked the room, the audience in the palm of her hand. Not even the session singers launching into Spancil Hill from the front of the pub could stop her. (I fear this might just be an opening salvo in what could be an ongoing feud, as we dislodged them from their regular perch in the Library). Caught up in the emotion and suffering flashbacks to Croke Park on Sunday I almost jumped up and roared "Come on Galway!." Thankfully I snapped back to reality just in time to catch the final gist of it.  Ultimately, Fiona realised she couldn't achieve perfection, but was just happy to be better than the rest of us. Pretty low bar there girl! But still, what a speech. I'll catch the highlights on the Sunday Game.
Then the evaluators evaluated, the prizes were handed out, the General Evaluator generally evaluated. I closed the meeting with a bang of the gavel, like a satisfied judge after sending some poor unfortunate down for a 10-15 stretch. There was nothing left but to rearrange the furniture back to a loose approximation of what it was before – we're not perfectionists – before retiring to the bar.  There, we congratulated each other on a job well done and continued the summer post-mortem over a beer or two, before eventually departing, renascent.
Patrick Finnerty
The View from the Top Table